I find letting two CPU cores running can provide enough heat to warm up my palm and lap, while keeping the software I'm using running smoothly and fan noise bearable.
Not gaming laptop, just a 14 inch Dell with a low voltage i7-8550u.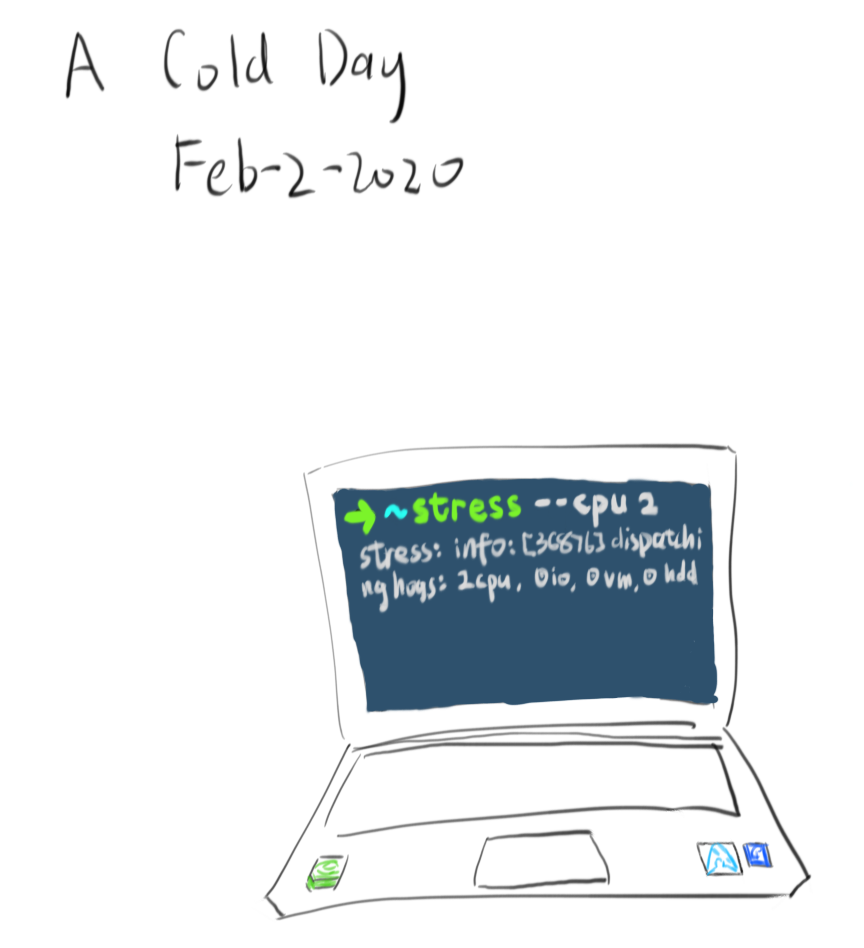 This work is licensed under the
Creative Commons BY-SA 4.0 International License
, if not explicitly specified.